---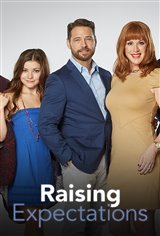 Synopsis
Paige (
Molly Ringwald
) and Wayne Wayney (
Jason Priestley
) have an amazing family with four good looking, MENSA smart, talented, athletic and popular children. Adam (
Luke Bilyk
), Conner (
Katie Douglas
), Bentley (
Matthew Tissi
) and Derek (
Jake Sim
). Paige has even written a bestselling book about raising her extraordinary family on the bestseller list.
However, their fifth child, Emmett (Simon Cadel), doesn't seem to have come from the same family tree. Although he's lacking in artistic and athletic abilities, he's relentlessly enthusiastic and curious. Emmett knows one day he'll find his way, but in the meantime his best laid plans often threaten to destroy the family's living space, reputation or sense of safety.
Canadian Connection : Filmed in Toronto, Ontario. Most of the cast members are Canadian.